Three poems by Alan Hill – "The Night of My Conception," "M&M's" and "Heat Wave" – appeared in our Summer '16 issue and can be read here.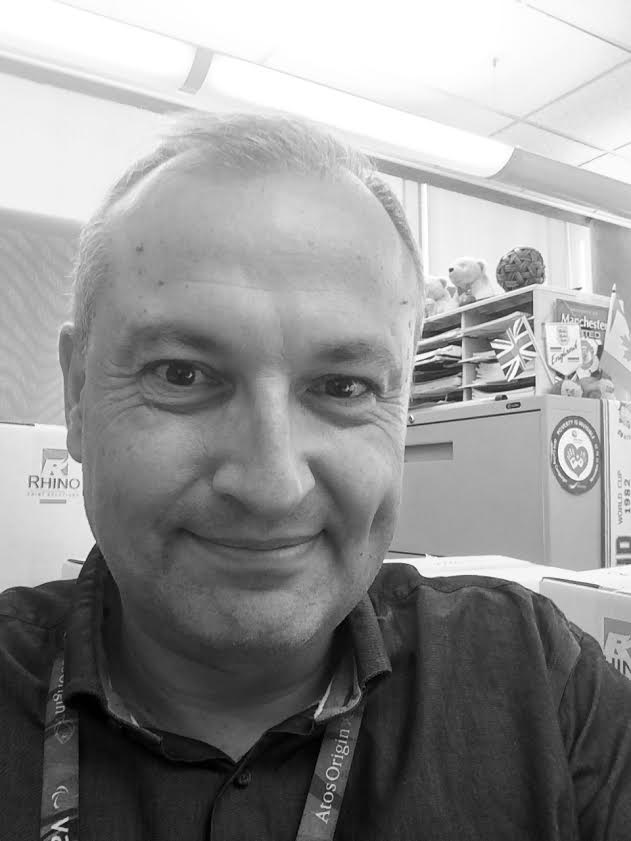 Tell us a little more about these three poems.
I like to involve and create a simultaneous sense of personal and political history in my work. I tend to like some feel of a traditional storyline, a touchstone to a real story, and the movement that can bring to a poem. This is often a starting point for the poem to wander in, what I would hope would be, surprising directions. As many have said- what is not said is important as what is. Hence my poems tend to be on the shorter side of things. I try to create a strong skeleton for a poem and let the reader fill in the gaps, make and fit the flesh. The poem should make the readers imagination work for it payoff; but there should be a payoff. I tend not to do willful obscurity for the sake of willful obscurity.
Which piece proved most difficult to finish?
Probably the M@M poem contained the greatest challenge. It wasn't an exercise in rubbishing candy – which I can assure you I sincerely love. I tried to combine the humorous with the deadly serious, irony with real sincerity. It was a difficult balancing act – one which I hope has worked for the reader.
Recommend a book for us which was published within the last decade.
I would recommend A Light Song of Light by Kei Miller. A book of poetry full of Carribean life and post colonial reality. The language hes uses is highly original and captures and compares widely different historical and social perpectives. I am not doing Kei justice. Do yourself a favor and do an internet search and discover his world.
If you could have a drink with any living author, who would it be?
The Australian god of poetry, Les Murray. The ultimate outsider, rural poet, who has used his words as a Trojan Horse to capture his own vast part of the literary establishment.
What are you working on now? What's next?
My ongoing project is a book of poetry, loosely, on the Commonwealth/British Empire experience- at least a part of that story I feel equipped to tackle. I am trying to find an original and poetic way of exploring that history and reality that takes into the account the Canadian experience and doesn't shy away from either the complex interconnections or inherent racism, classism, of the colonial experience. I am also writing, as I always have been, about my children and family life. Occasionally, for better or worse, all these themes overlap.
Our thanks to Alan for taking the time to answer a few questions and share his work. Read Alan's three stunning poems here: www.sequestrum.org/alan-hill-poetry.
____________________________________
Alan Hill has been previously published in North America in CV2, Canadian Literature, Vancouver Review, Antigonish Review, Sub-Terrain, Poetry is Dead, Quills, Impressment Gang, Cascadia Review, Reunion- The Dallas Review and in a number of anthologies and in the United Kingdom in South, The Wolf, Brittle Star and Turbulence. His second full collection, The Broken Word (Silver-Bow Press), was published in mid 2013. He is a regular reader of poetry at readings in Vancouver and has appeared at both 'Word on The Street' and 'Summer Dreams' literary festivals.