"Hands," "Nocturne," and "Routine" by Andrea Jurjević appeared in our Fall – Winter '16 issue and can be read here.
Tell us a little about these poems.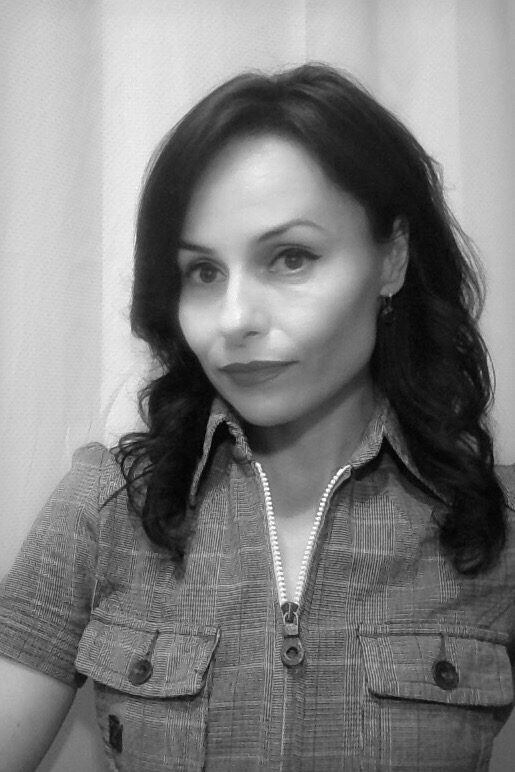 "Nocturne" and "Routine" are from a series of poems I have been writing about this couple. It's a claustrophobic, feverish set about dissolution of reality in a haze of drugs and the general paddling through a hell of their own making. The man in "Routine," while a bit of a performer, obviously has zero talent for dirty talking. "Nocturne" is entirely based on a dream I had. And "Hands," on the other hand, came as a response to me craving free time to paint and being inspired after coming across Polly Morgan, a young British artist, who uses taxidermy to create this intensely spare, brutal, gorgeous art.  
What was the most difficult part of writing these works?
Deleting what was the opening line of "Nocturne"—"I've more time now that you stopped fucking me."
Recommend a book for us which was published within the last decade.
Read Adios, Cowboy by Olja Savicevic Ivancevic, a young author from the coast of Dalmatia. The translation just came out from McSweeney's. I read the novel in Croatian and had an instant crush on it. The writing is poetic, sensual, devastating, funny, razor-sharp, and the most beautiful kind of vulgar. I love Olja's work; I translate her poetry.  
If you could have a drink with any living author, who would it be?
Denis Johnson and Diane Seuss. Because I absolutely adore their work.
What are you working on now? What's next?  
Right now I have pages of drafts and boxes of notes and am tinkering with ideas.We'll see what comes out.
Our thanks to Andrea for taking the time to answer a few questions and share her work. Read Andrea's wonderful poetry here: www.sequestrum.org/three-poems-by-andrea-jurjevic.
____________________________________
Andrea Jurjević is a native of Croatia. Her poetry collection Small Crimes won the 2015 Philip Levine Prize (Anhinga Press, 2017). Her poems appear in journals such as Epoch, TriQuarterly, Raleigh Review, The Missouri Review, and her translations of contemporary Croatian poetry in Gulf Coast, Lunch Ticket, and Drunken Boat. She is the recipient of the 2013 Robinson Jeffers Tor Prize, the 2015 RHINO Translation Prize, and a Tennessee Williams Scholarship in Poetry from the Sewanee Writers' Conference. She teaches English at Georgia State University where she graduated from the MFA Program in Creative Writing.