"Storm Chasers" a short story by Bryana Fern, appeared in Issue 21 and can be read here. 
We'd love to hear more about "Storm Chasers."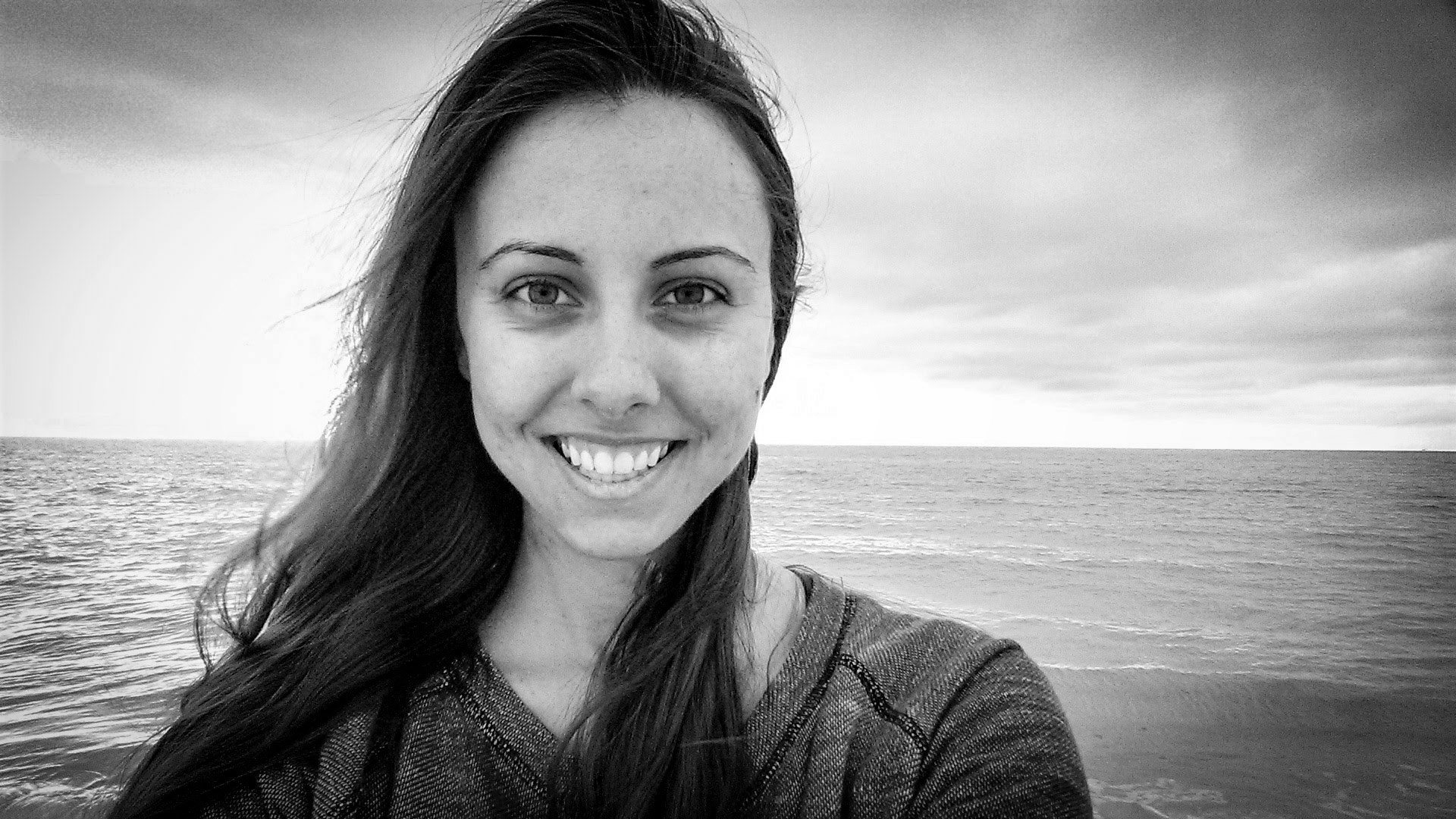 This story came out of a desire to work more in Florida. I found that I could only write my Florida stories once I left Florida. I graduated from USF, so that setting, as well as Anna Maria Island, is one of great familiarity. Even the situation of Amanda and the guys entering college for their first year is something based a lot off my own life. That year of transition for me, of realizing and embracing the panic and nostalgia that things were never going to be the same, was immensely difficult and lonely. I wanted to combine that with my fascination of storms to create a parallel (true story—when I was a child, I wanted to be a tornado chaser).
What was the most difficult part of writing this piece?
One of the hardest things was trying to move beyond the metaphorical parallel of their confusion and disassociation to the element of the storm's chaos. In the several drafts before this, it was far more about the storm and I hadn't done the heavy work of building up the four of them as individuals who I could then show being affected by all of it. Since Amanda is my protagonist, I had to spend a lot of time trying to figure out what exactly it was that she wanted. The battle was finding that balance between wanting nothing except that which you can no longer have and needing to move forward anyway.
Recommend a book which was published within the last decade.
I'll recommend two different ones that are in one of my to-read piles. For short stories, I recommend Reasons for and Advantages of Breathing by Lydia Peelle. Her incorporation of nature and the land and our relation in it is phenomenal. For poetry, I recommend The Carrying by Ada Limón. She returned recently as part of the Visiting Writers Series here at the Center for Writers at USM, and her poems never cease to amaze.
If you could have a drink with any living author, who would it be? Why?
There are many that come to mind (though most are dead!). If I had to pick a living author, though, I would probably go with Alice Munro. I would love to meet with her and just talk about writing and about writing women and their wondrous complexities. Her stories have always resonated with me. I love her theory of plot as rooms within a house, where time and place are malleable to the purpose of the character's journey. There's a timelessness to her stories. There's a reason one reviewer called her the Chekhov of our time.
What are you working on now? What's next?
Right now I'm just working on more short stories and thinking on how I can pull them all together into not just my dissertation, but a collection beyond that. The theme in all my stories tends to be how the female psyche adapts itself to societal expectations, how women maneuver within the confines that sometimes even they set for themselves. Loneliness is a big motif, and often the loneliness that we create for ourselves and then make a home in out of comfort and familiarity. Loneliness, depression, anxiety, these are all familiar friends that the world tells us to throw off, to beat down. We're better than that. But sometimes it's all we want.
Our thanks to Bryana taking the time to answer a few questions and share her work. Read Bryana's story, "Storm Chasers," here: https://www.sequestrum.org/fiction-storm-chasers.
___________________________________
Bryana Fern is a doctoral candidate at the University of Southern Mississippi, where she is a member of the Center for Writers. Her stories have appeared in Sou'wester, Harpur Palate, Red Mud Review, and Entropy. She has also published work with Washington Independent Review of Books, ChLA International Committee, and Women at Warp. She is the winner of the Kullman Award for First Place Creative Work from the Southern Writers/Southern Writing conference at the University of Mississippi, as well as the Ben Mounger Rawls Award for Excellence in Creative Writing from the Center for Writers at Southern Miss.