"Walter Benjamin's Instructions for Touring the Berlin Zoo" and "At the Station of the Two Thieves" by Cal Freeman appeared in Issue 16 and can be read here.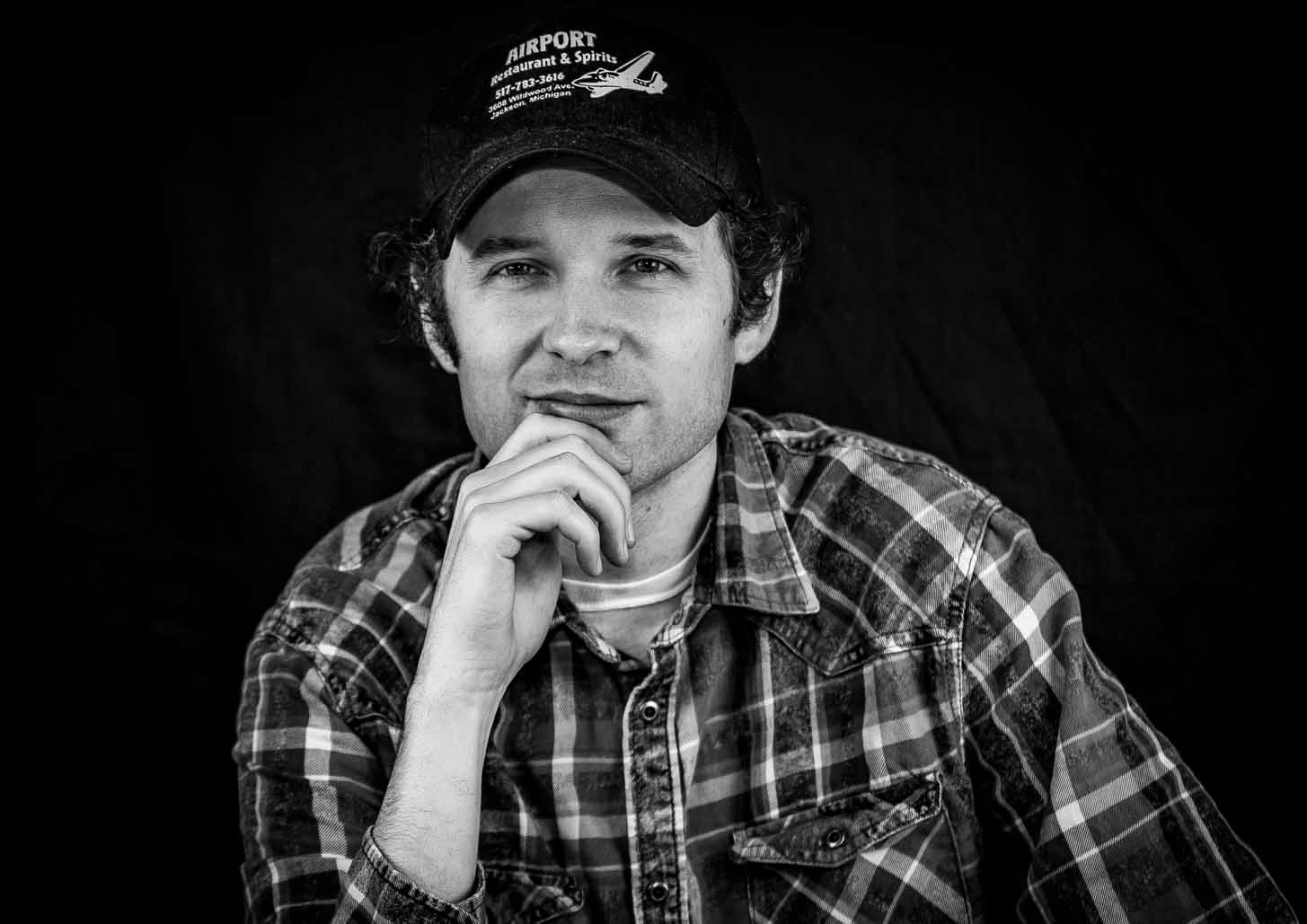 We'd love to hear more about "At the Station with the Two Thieves."
I wrote this poem last year on Good Friday.  My wife was reflecting on her Catholic upbringing and explaining how she and her siblings had to sit in silence on Good Friday between 12 and 3PM as kids.  It was drizzling that day, and I decided to walk down toward the church at the end of my block to watch the people walking in to perform the stations of the cross.  There were a lot of worms on the lawns and pavement that day, and I was thinking of John Donne's obsession with vermiculation and the general decay of the body, whether and how reassembly happened during resurrection.  I was vaguely picturing the various stations, what I remembered of them, and fretting over the finite span of this life, it had me thinking of my wife and me as thieves stealing as much time together as we could.
What was the most difficult part of writing this poem?
I had trouble arriving at the form, working through the short lines and guessing at where to break them.  Couplets felt lazy to me while I was writing them, but, thematically, nothing else seemed to work.  Line-lengths and stanzaic structure are always most difficult for me when writing free verse.
Recommend a book for us which was published within the last decade.
Very difficult to recommend just one, but one of my favorite books in the world is Trumbull Avenue by Michael Lauchlan.  A great book of poems set in Detroit, great empathy, great ability to tell stories rooted in place, images that live with you long after you read them.
If you could have a drink with any living author, who would it be? Why?
I'd love to have a drink with fellow Midwesterner Marilyn Robinson.  Gilead and Home are two of my favorite books, and I'd love the opportunity to pick her brain about writing place-based fiction and ask her questions about how she so subtly works theological and philosophical concepts into her fiction.
What are you working on now? What's next?
I'm working on a series of poems built around questions people have asked me through the years that have stuck with me.  The series begins with a prose poem that's just an exhaustive string of questions, and the poems that follow read like lyrical explorations of those questions rather than conclusive answers.    
I also just completed a novella set in the working class suburbs south of Detroit, an area called "Downriver."  I'm in the process of building a series of three linked novellas that could be read separately or as a single novel telling the same story from multiple points of view.  
In the coming months, my next book of poems, Fight Songs, comes out with Eyewear Publishing (London), and I'll be releasing a solo record of original songs (I'm also a singer-songwriter).  
Our thanks to Cal for taking the time to answer a few questions and share his work. Read his poems, "Walter Benjamin's Instructions for Touring the Berlin Zoo" and "At the Station of the Two Thieves,"  here: https://www.sequestrum.org/poetry-from-cal-freeman.
___________________________________
Cal Freeman's writing has appeared in many journals including Commonweal, The Cortland Review, The Journal, Passages North, and Hippocampus. Freeman was the recipient of the Howard P. Walsh Award for Literature, The Ariel Poetry Prize, and The Devine Poetry Fellowship (judged by Terrance Hayes). He has also been nominated for Pushcart Prizes in poetry and creative nonfiction, as well as Best of the Net and Best American Poetry. Freeman's collection, Brother of Leaving, was published by Marick Press, and his chapbook, Heard Among the Windbreak, was published by Eyewear Publishing (London). Freeman's book, Fight Songs, is forthcoming from Eyewear Publishing in the fall of 2017. Cal regularly reviews poetry books for the program, 'Stateside,' as part of Michigan Public Radio's Michigan Books Project.