"Dr. A" by Elizabeth Logan Harris  appeared in Issue 26 and can be read here.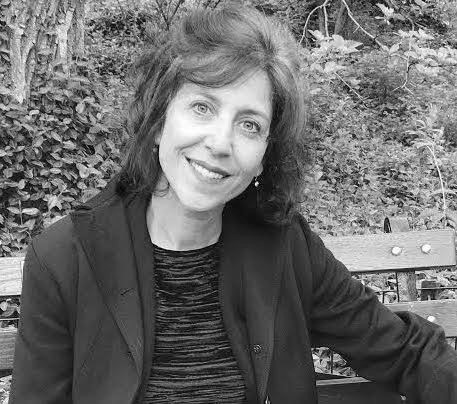 We'd love to hear more about this story.
For years on and off, I've been working on a collection of stories about an escaped cow at large in a fictious Virginia town. I wrote a first draft of "Dr. A" very quickly. I love doing research and found this character really took off the more I learned about the history of writing and the early connection between the letter "A" and the image of the cow. Though I was never quite happy with the middle of the story, I sent it out years ago and it was rejected many times. I finally put it down—for almost a decade. I needed a laugh in the summer of 2020 (who didn't?) and I picked it back up. "Dr. A" has long been a favorite character in my imagination. Now I like her even more for teaching me a lesson about patience and perseverance.
What was the most difficult part of this particular piece?
Finding the right tone and the amount of action for the middle of the story was the most challenging. Coming back to this story after so long, I understood immediately that I needed to simplify the action. I was also able to sharpen the sense of Dr. A's vulnerability while maintaining the story's arch tone. I completed this final draft in a matter of weeks. 
Recommend a book for us which was published in the last decade. 
Wayward Lives, Beautiful Experiments: Intimate Histories of Riotous Black Girls, Troublesome Women, and Queer Radicals (2019) by Saidiya Hartman is a profound and original work of research and imagination. I deeply admire how Hartman operates just beyond the historical map to bring to life African American women from the 1890s to the 1930s who were all but erased from official records. Through vivid, emotionally-charged portraits, Hartman establishes just how brave it was for these women to insist on creating themselves against social limitations and racial stereotypes. Many paid with their lives. 
If you could have a drink with any living author, who would it be? Why?
Only one? I like to gather small groups together so I can hear conversation as well as participate in it. One of the aspects of fiction that most fascinates me right now is the creation of immediacy and consequence in historical fiction—and the way unique structural choices can contribute to this. I would love to eavesdrop on a conversation among Edward P. Jones, David Mitchell, Jesmyn Ward, Margaret Atwood, Robert Jones, Jr. and Jennifer Egan—I could go on but I'm already cheating! I imagine serving them all hot toddies around a firepit.
What are you working on now? What's next? 
Apart from sporadically working on the remaining cow stories and noodling around with the first draft of a novel, I'm working on the last (I hope) draft of a manuscript that's been over seven years in the writing and many more in the research. It's largely concerned with uncovering secrets in my great-grandmother's slaveholding family and how grappling with this legacy has become a lifetime commitment for me. 
Our thanks to Elizabeth for taking the time to answer a few questions and share her work. Read Elizabeth's short story, "Dr. A" here: https://www.sequestrum.org/fiction-no-other-you.

___________________________________
Works by Elizabeth Logan Harris have appeared in Colorado Review, Conjunctions, Fiction Southeast, Glimmer Train, Longreads, Mississippi Review (2018 Nonfiction Prize), New England Review, The Rupture, and elsewhere.