Gabriel Houck's short story, "The Confession of Clementine," was published in our Spring '16 Issue and can be read here.
Tell us a little about "The Confession of Clementine."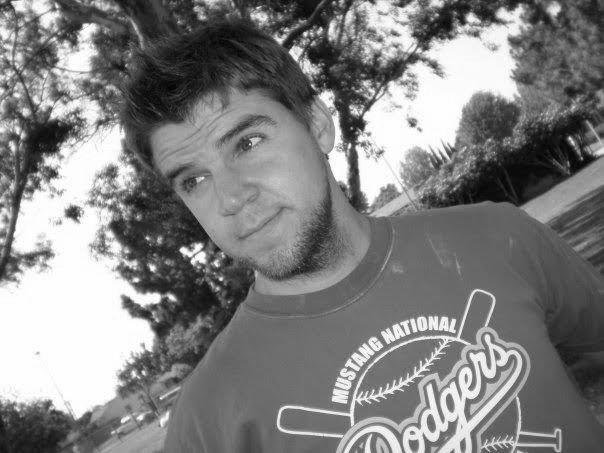 My parents, who live in New Orleans, had a neighbor whose house ended up being used for a horror movie one summer. It was a low-budget deal about demons and ghosts, and it seemed weirdly appropriate to me because my childhood was a time when things like that were tangible parts of the environment. New Orleans – and really, a lot of the south – has this exaggerated haunted grandeur that I think appeals to people from outside the area in the same way that it played to my fears as a kid.  There's nothing really even spooky about the neighbor's house, even – it's simply older, flanked by trees, and happens to exist in a city whose collective identity seems particularly susceptible to myths and tropes and narratives.
In hindsight, this stuff feels politically important to me. New Orleans, and much of the gulf south, has the complexity of its "true" identity constantly re-shaped and overwritten by popular narratives in culture and politics – especially within the context of disasters like Katrina and what they might reveal.  When I was writing Clementine, though, these ideas sort of grew out of the situation of the story. I was interested in a mundane, almost accidental crime framed against a more stylized, outsider-perspective of horror overlaid by the Hollywood folks. I was interested in the idea of acting – how we plot (or simply fall into) the stories in which we live, and how natural is feels to see ourselves as characters in our own dramas. And I was interested in what my easily-frightened childhood self saw in this world, where every house seemed to hide bodies and secrets, where the physical world was soaked in the spiritual residue of the region's darker history.
What was the most difficult part of this story?
All kinds of things were hard for me in this – researching the setting, keeping tabs on the different ideas I wanted to suss out, plenty of plotting dead-ends and cul de sacs.  I often get into a thing with short stories where I don't really know they're ending until they suddenly feel that way. I'm sure that's a hackneyed thing to say, but I often only recognize an "ending" once I'm actually writing it, once I get that "ok, this is it right here" feeling. This is usually a sudden feeling, a sort of surprise, and it makes issues of plot and pace sometimes harder to handle, especially in longer stories.
Recommend a book for us which was published within the last decade.
I owe Adam Wilson's "What's Important is Feeling" a debt, particularly for this piece. The title-story of Wilson's collection is a sort of misadventure of self-involved art students on the set of a failing film project, and it's wonderful in how it weaves between the bizarre and myopic people of the story and the film project itself.  The collection is a strong one, though I don't think I have his style or his economy of voice and detail. Other fantastic short story collections I've read recently include "Brief Encounters with Che Guevara" by Ben Fountain, and "Volt" by Alan Heathcock.
If you could have a drink with any living author, who would it be?
Ho boy, tough question – my experience also is that writers aren't always the best drinking company (no offense intended to anyone!), so maybe this isn't the best question for me to answer.
What are you working on now?
"The Confession of Clementine" is part of a short story collection called "The Hard Steps" that I'm submitting to presses this fall, and I'm crossing all my fingers and toes for it.  I'll keep writing fiction because that's what keeps me sane, but my next real project is a nonfiction manuscript about the links between mythology and fantasy world-building and a creationist museum that was built in the mid 2000's in Kentucky.
Our thanks to Gabriel for taking the time to answer a few questions and share his work. Read "The Confession of Clementine" here: www.sequestrum.org/the-confession-of-clementine.
____________________________________
Gabriel Houck is originally from New Orleans, and studies in the creative writing PhD program at the University of Nebraska-Lincoln. He has MFAs in writing from the California Institute of the Arts and the University of Iowa, and his work appears inDrunken Boat, Flyway, Spectrum, Sweet, Western Humanities Review, American Literary Review, Grist, PANK, The Pinch, Moon City Review, The Adirondack Review, Fourteen Hills, Lunch Ticket, Fiction Southeast, and Mid American Review, where he was lucky enough to win the 2014 Sherwood Anderson Fiction Prize. He is currently working on his first short story collection, along with a nonfiction manuscript about a creationist museum in Kentucky.