Jennifer Gray's poetry – "Ward of the State," "Coyote," and "November Burial, Ralls Texas" – appeared in Issue 11 and can be read here.
We'd love to hear more about "November Burial, Ralls Texas."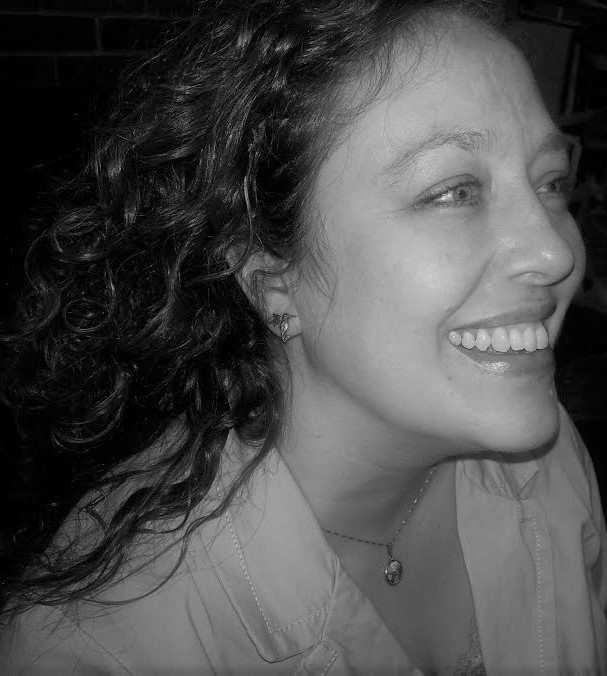 The first draft of "November Burial, Ralls Texas" was written with a borrowed pen on the back of an old grocery list balanced on my knee. We were burying my husband's grandmother—a Cherokee Indian raised on a reservation in Oklahoma, who died in this tiny Texas town on the Llano Estacado. She was an earthy, powerful woman, and her funeral was welcoming and wise, with tears and laughter and wild stories and raucous hymns sung at full off-kilter volume. Our family was still at the gravesite, and I sat in the cab of the truck to get out of the wind while I wrote.
What was the most difficult part of that poem?
The words (deadpan). Oh, more? Okay: constructing a narrative framework designed to  support the emotional freight of an experience. I am interested in finding ways to make space for shared silence, and in that silence, engage emotions. I don't want to write poems that need cerebral readers (though there's nothing wrong with that); I am interested in deeply human, common experiences. Experiencing them fully is the first vocation; expressing them in words so that someone else can encounter them is another facet of the experience.
Recommend a book for us which was published within the last decade.
You guys ask hard questions! Well, since my dog-eared copy of David Hinton's translations of the wilderness poetry of ancient China was last published in 2005, I guess that falls outside the range. And even up until last year, Anne Porter's Living Things would have been okay, since it was published in 2006 (assuming my math is correct, which, admittedly, is asking a lot of me—see below). But that's not going to work this year. So I'll recommend another well-marked book of mine: Echoing Silence: Thomas Merton on the Vocation of Writing edited by Robert Inchausti. (See what I did there? math…)
If you could have a drink with any living author, who would it be? Why?
Either Mary Rose O'Reilley or Tobias Wolff. She seems like the kind of human I'd like to get to know. She is funny, and spiritually practical, and doesn't mind getting her hands dirty. Tobias Wolff because I admire that he doesn't ask more mercy for himself than he is willing to offer his enemies; he gives good advice to writers; and we could commiserate about flunking out of Algebra II.  
What are you working on now? What's next?
I write every day, whether that's poetry or short stories or working on this novel I've started. I finished an MA in fiction and poetry last summer, so I've been catching up on life since then. Although I'd love to publish more, most of the time in this season of my life, I have to choose between submitting and writing, and I choose writing.
Our thanks to Jennifer for taking the time to answer a few questions and share his work. Read "Ward of the State," "Coyote," and "November Burial, Ralls Texas" here: www.sequestrum.org/poetry-by-jennifer-gray.
___________________________________
Jennifer Gray has an MA in creative writing from the University of Nebraska-Lincoln, where she was a reader for Prairie Schooner. She has received a Susan Atefat Peckham Fellowship, and a Gaffney/Academy of American Poets prize. Ted Kooser selected her poems Horses and Summer Mowing to appear in his weekly column American Life in Poetry. Other poems have appeared or are forthcoming in The Lindenwood Review, Plainsongs, Embers and Flames—an anthology, and The Lincoln Underground. She has taught English at York College in Nebraska.