The poems "Around Midnight…," "Dedalus in Old Age," "Market Day," and "Chronoscope 88: After Ted Kooser's 'Starlight' " by John Walser appeared in Issue 15 and can be read here.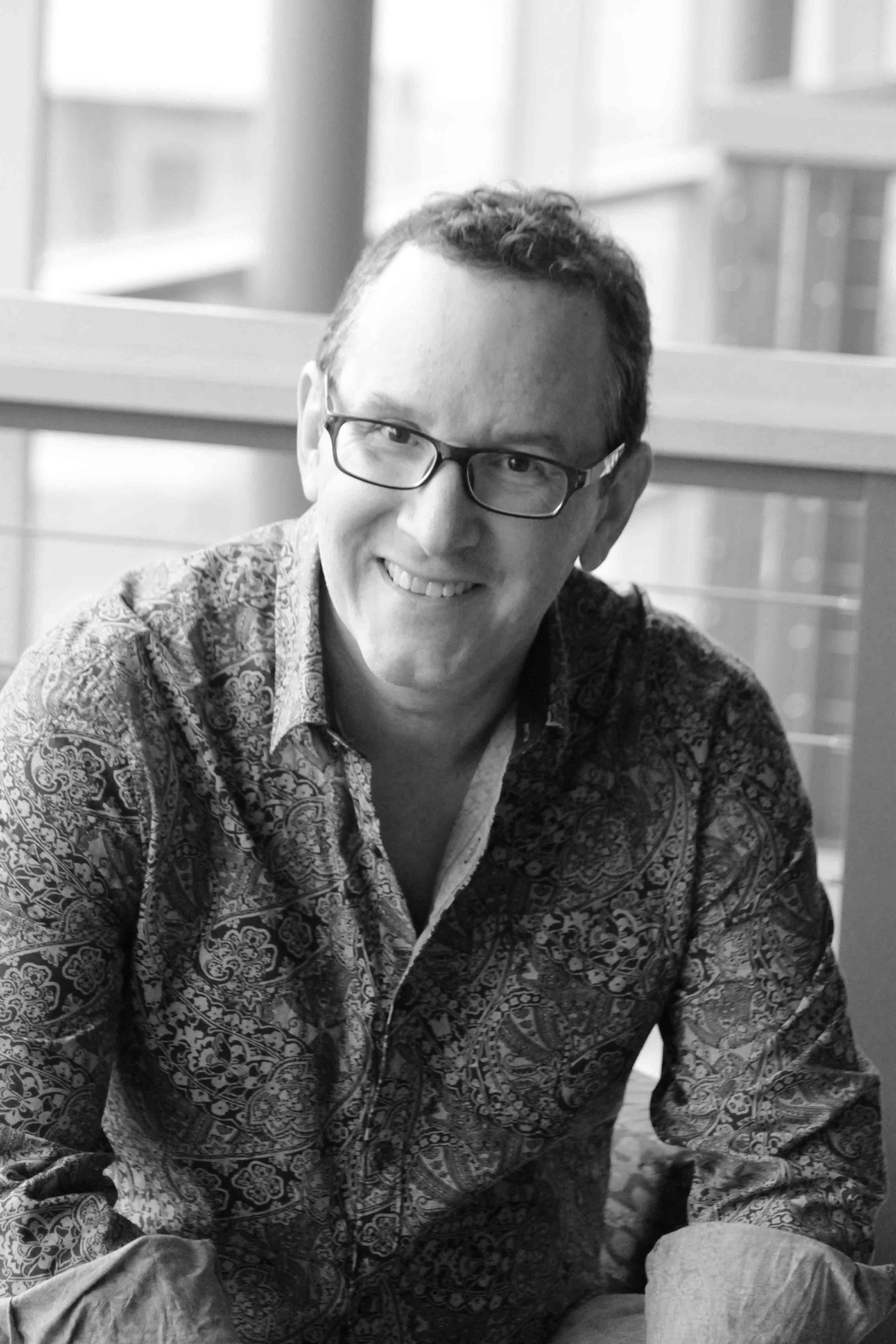 We'd love to hear more about "Around Midnight…"
"Around Midnight" is an older poem, written, I think, in 2000 when I was nearly thirty-five-years old. The poem's full title is quite literal about its genesis ("Around Midnight, A Late August Night, Lying in Bed, Listening to "KO KO" and Realizing That I am Now Older Than Charlie Parker Would Ever Be").  One August night, I was in bed listening to Bird and feeling sorry for myself.  At that time, I wasn't really writing much, and, because of teaching, because of grad school, because of bad relationships, because of menial jobs I had had to work just to get by, I was feeling as though I hadn't really accomplished much of what I was wanting to accomplish, especially with my writing.  Somewhat sardonically, I thought, "Damn.  I'm even older than Charlie Parker was when he died."  
I'm not sure when I started the poem, the next day or sometime that same week, but, thinking about that late-night moment, with that "Damn" in my thoughts, I wanted to take the hopefulness of the story of Bird washing dishes before he was famous, the promise of his musical ear, and combine it with the famous scene of his death, his laughing at the jugglers on the Dorsey brothers' variety show, that sudden and premature and very sad silencing of whatever notes he could have imagined beyond the age of thirty-four.  
For the center passage, I wasn't quite sure what kind of jugglers he had been watching, so I took all of the memories of television jugglers from my childhood I had – balls, cigar boxes, teetering plates, scarves – and crammed them into the imagined scene.  (If Khachaturian's "Sabre Dance" is running through your head right now, I think that that's quite appropriate.)
What I wrote back then came out very much in the form that it's in now, and I remember being very happy with it, especially the last six lines, and thinking that at that point it was one of the best things I had ever written.  (Although I didn't immediately start writing a lot after finishing this poem, "Around Midnight" was one of the poems that helped me turn back to writing and to get me, incrementally, ore-boat-slowly, to where I am now.)   
Recommend a book for us which was published within the last decade.
Like most of us, whenever I'm asked to name a book, I have the habit of giving a list, so I beg forgiveness.  In the past year, Danusha Lameris's The Moons of August, Mark Doty's Deep Lane, Ross Gay's Catalogue of Unabashed Gratitude and Patricia Colleen Murphy's Hemming Flames all knocked me over for different reasons.
If you could have a drink with any living author, who would it be? Why?
I really don't know the answer to this.  I can tell you this, though:  I would want most of the talk not to be about writing.  Of course we would talk about what we are working on and books that we have recently read and all that kind of stuff, but I equally love those moments when writers (when anybody really) talks openly and passionately about their kids or grandkids, about fresh-baked bread, about figs, about dogs, about past screw-ups, about action movies, about pottery, about baseball, about heirloom tomatoes, about anything that is not writing but the basis for writing.
What are you working on now? What's next?
More and more and more poems.  Always more poems.
I'm really at the antipode of where I was when I wrote "Around Midnight".  Now I write every day and have dozens and dozens and dozens of poems that I'm actively working on.  (On average I finish two or three every couple of weeks.)  I don't really work on projects per se, even though I do clump my in-progress poems into broad categories: jazz poems, childhood poems, Greek mythology poems, seasonal poems, poems about my life and home with my girlfriend, Julie.  I just read and write, and read and write some more, each day, and the next and the next and the next.
Our thanks to John for taking the time to answer a few questions and share his work. Read John's poems "Around Midnight…," "Dedalus in Old Age," Market Day," and "Chronoscope 88: After Ted Kooser's 'Starlight' " here: https://www.sequestrum.org/four-poems-by-john-walser.
___________________________________
John Walser's poetry has appeared or is forthcoming in Barrow Street, Nimrod, december magazine, Spillway, the Pinch, Fourth River, the Baltimore Review, the Evansville Review, The Normal School, Lumina, Dressing Room Poetry Review and Lunch Ticket. Walser was a featured poet in the September 2014 issue of Connotation Press: An Online Artifact and have twice been a semi-finalist for the Pablo Neruda Prize. A Pushcart nominee, he was the recipient of the 2015 Lorine Niedecker Poetry Award. Walser is an associate professor of English at Marian University of Fond du Lac and holds a doctorate in English and Creative Writing from the University of Wisconsin-Milwaukee.