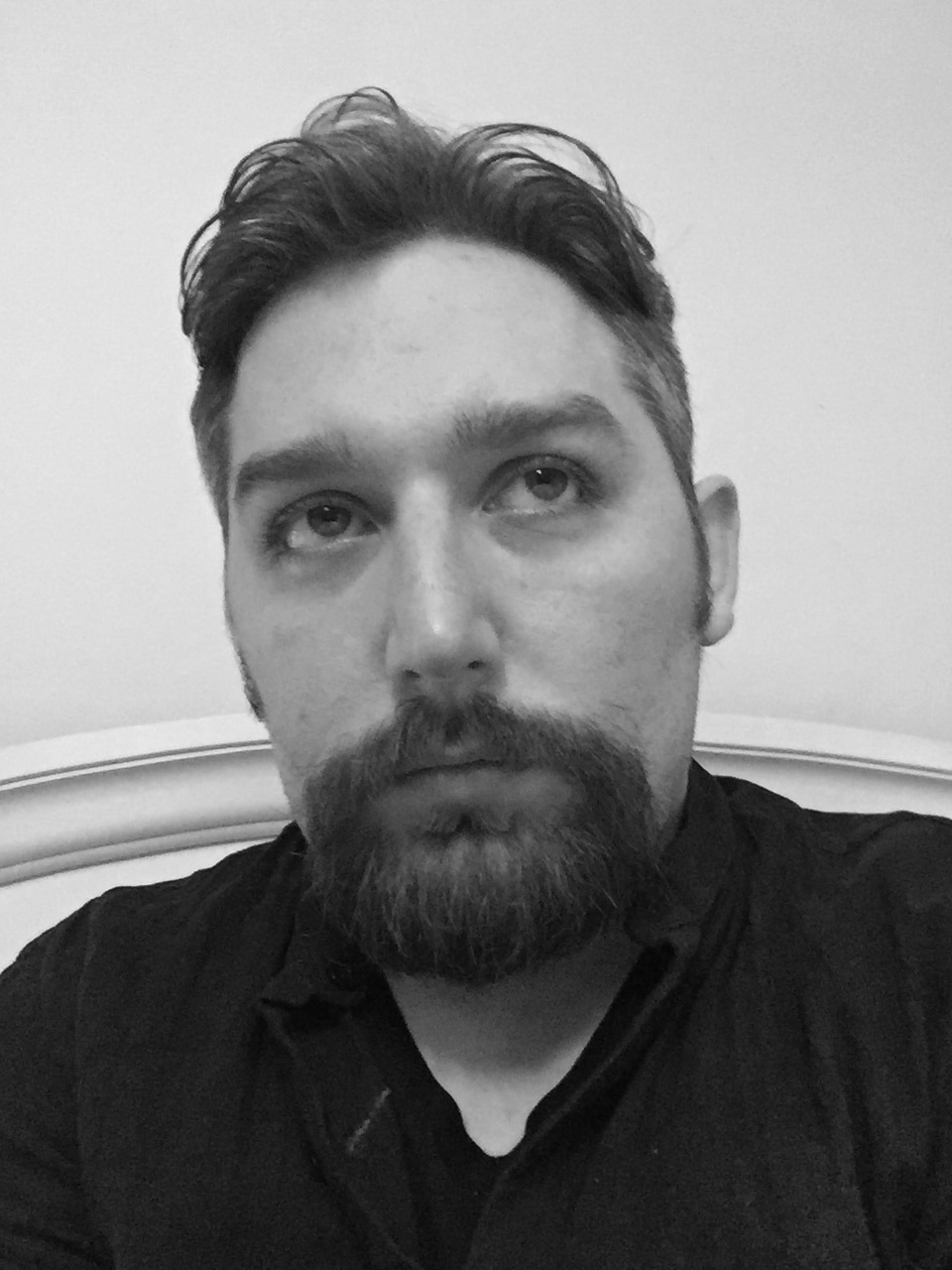 "The Pugilist" by Jordan Farmer appeared in Issue 16 and can be read here.
We'd love to hear a little more about "The Pugilist."
I wanted to write a story about a man trying to overcome a traumatic childhood, not just focusing on physical scars, but the way so many young Americans have been forced to refute the sexism, racism, xenophobia and toxic masculinity of their elders. In the story, the narrator has not followed his father's racism, but is still struggling with a dangerous form of manhood that causes tragedies in both his past and present. As someone whose parents taught me righteousness in the face of all these social wrongs we encounter, I was curious about the soul of a man who'd only had negative instruction.  
What was the most difficult part of writing this story?
I'm hesitant to say so since it will sound like a humble brag, but this was one of the rare easy ones. I'm often struggling with structure or endlessly cutting. On certain days with this story, I was only transcribing the voice in my head. It felt like a gift.  
Recommend a book for us which was published within the last decade.
Just one? I'm gonna cheat and say The Girls by Emma Cline and Wolf in White Van by John Darnielle. Both are well known, tremendous fiction debuts that deserve even more praise for their ability to distill pain and loss into lyrical beauty. That's really all I've been trying to accomplish as a writer. Maybe I should've been a bluesman.
If you could have a drink with any living author, who would it be? Why?
Breece D'J Pancake. He looms large over all Appalachian writers, but, despite the cult status, he was a country boy trying to make art in a form where rural folks often feel like outsiders. I think we'd have a lot to say to one another. Perhaps he'd have some good advice.
What are you working on now? What's next?
My first novel, The Pallbearer, will be out November 6 with Sky Horse Publishing. I'll also be completing my linked story collection Burn with Me. In between stories, I'm working on another novel. I think good writers are like sharks. You gotta keep moving.
Our thanks to Jordan for taking the time to answer a few questions and share his work. Read his story, "The Pugilist,"  here: https://www.sequestrum.org/fiction-the-pugilist.
___________________________________
Originally from West Virginia, Jordan Farmer received a Ph.D. in English from the University of Nebraska-Lincoln. His stories have appeared in the Southwest Review, Southern Humanities Review, The Baltimore Review, Pembroke Magazine, Day One Magazine and many other publications. His novel, The Pallbearer, will be released November 6th 2018 (Sky Horse Publishing).