Joseph O'Malley's short story, "Mariposa" appeared in Issue 10 and can be read here.
Tell us a little about "Mariposa."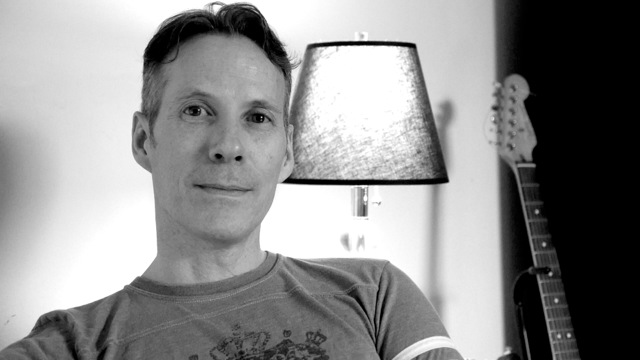 A bunch of unconnected things happened over a long period of time. I had always wanted to explore gay gangsters or a gay mafia in fiction, but had never been able to conjure the right set of fictional elements to bring the idea to life. I started seeing stories in the news about suicides of gay teenagers in response to bullying. And, although I'm not by nature a violent person, I recognized that I'm not immune to the desire to retaliate violently against someone who attacks me or someone I love. All these ideas, observations, and experiences sat unattended in my brain for a long time, until I read a Lydia Davis story that explored an intense experience with an intelligent, but detached and almost emotionally numb tone. On the day I read the story, it rained torrentially, and as I sat enjoying the storm I got the first line of "Mariposa." The whole of the first draft bubbled up over the following two or three days—which is very, very quickly for me, even though I spent the next month or two revising.
What was the most difficult part of writing this story?
Nothing about the first draft was difficult, but after the steam of invention cleared I had to look at what I had and make some decisions. I wanted to get the tone right. I didn't want to treat such a serious subject flippantly, and yet I didn't want a traditional victim narrative. In the process of trying to exact revenge in a fictional form for people who have been attacked and hurt or bullied, I realized the complications of revenge, how it might seem more satisfying in idea rather than in action, at least for a certain kind of person. So the most difficult part of this story for me was exploring an abstract idea like vengeance in a concrete situation with a character who feels like a real person, an angry but numbed person who is trying to function normally after a traumatic violent experience. I often wonder about people who commit violent crimes, and about the cycle of violence breeding violence. Is there any "excuse" for committing a violent crime? Or for retaliating violently? Certainly we all have the capacity to be violent. Is it possible that forgiveness in some form or other can break the cycle? I have no idea. My lovely, loving father, who was a prison guard, taught me that the people who most need forgiveness, understanding, and love are the ones who get them least. These are the kinds of mysteries that can propel a writer to the end of a story.
Recommend a book which was published within the last decade.
For short stories, I recommend Joy Williams' The Visiting Privilege. For a novel I recommend Marilynne Robinson's Lila.
If you could have a drink with any living author, who would it be? Why?
That's not really how I operate, so I guess I'd like to have drinks with someone who writes something much different from fiction or poetry, for instance a comedy writer like Jimmy Carr, or Catherine Tate, or Margaret Cho, or Jackie Beat, or Bob the Drag Queen. Or a songwriter like Sinéad O'Connor, or Tracey Thorn, or Morrissey, or Joni Mitchell, or Dolly Parton, or Lucinda Williams, or Aretha Franklin, or Laurie Anderson, or Bill Callahan. Or maybe a writer like David Sedaris and his sister, Amy Sedaris. Or a visual artist like Kara Walker, or John Currin, or Robert Longo, or Cindy Sherman. Maybe we could all have a big party at John Cameron Mitchell's place. And hey, okay, Marilynne Robinson, Joy Williams, and Lydia Davis can come too if they want, and if Barack and Michelle Obama aren't doing anything, the more the merrier. For all I know it could be a disaster, an evening filled with withering stares, blistering insults, tongue-lashings, and shouting matches, and I'd sit in a corner watching and listening in horror. Or it might be perfectly lovely. Either way, I'm sure I'd learn something.
What are you working on now? What's next?
I just finished writing a novel, so until—or if—I find someone to represent it and see if I can get it into the world, I'm getting back to writing stories. I started a screenplay years ago, and I may go back to that. I usually end up writing something that I feel I'm not "supposed" to be working on, whatever that means. I work best when I feel I'm writing under a rock with no expectation that anyone will ever see it, so I can write whatever I want. Hope may be the thing with feathers, but Expectation is the arrow that brings it thudding to the ground.
Our thanks to Joseph for taking the time to answer a few questions and share his work. Read "Mariposa" here: www.sequestrum.org/fiction-mariposa.
____________________________________
Joseph O'Malley's fiction has appeared in dozens of journals, most recently in Colorado Review, A Public Space, Glimmer Train, and Crazyhorse.