The poems "Darkness Weaves the Hours," "Blood Summer," and "Gathering Dreams for Sleep" by KB Ballentine appeared in Issue 12 and can be read here.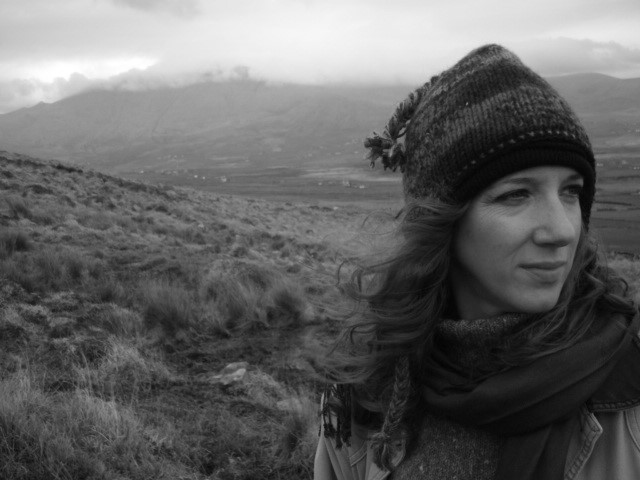 We'd love to hear more about "Blood Summer."
"Blood Summer" came out of that unbelievably crazy and incomprehensible July in 2015 when one woman was murdered in San Francisco, when five members of military were murdered in Chattanooga, and when two women were murdered in Lafayette. I was contemplating writing an "American" poem in honor of the 4th of July so was obsessing about how to use the colors. I kept hearing about one murder after the other that month, taking place in such unexpected places, and this is the poem that presented itself.
What was the most difficult part of this particular piece?
I wanted to get the feeling of oppression without being sentimental or acrimonious, but I wanted to give tribute to the men and women who lost their lives: one during a stroll, five at work, and two expecting only to be entertained. We prepare ourselves for battle, but we don't prepare for this kind of death going about our daily lives.
Recommend a book for us which was published within the last decade.
Poems: New and Selected by Ron Rash is a great collection of his work.
If you could have a drink with any living author, who would it be? Why?
There are so many poets I'd like to talk with, but I can at least narrow it to two: Ted Kooser and Mary Oliver. Kooser because I believe my writing is similar to his in that it focuses on the everyday, sometimes rather ordinary things; Oliver because she has such a wonderful way of taking abstract ideas and creating concrete images. Both of these writers make me think about my own writing, and that's always a good thing.
What are you working on now? What's next?
My fourth collection of poetry, The Perfume of Leaving, won the 2016 Blue Light Press Book Award and was published in August. Within the last two years I've had wonderful opportunities to work with some fantastic poets (Brenda Hillman, Evie Shockley, Robert Hass, Forrest Gander, and Marilyn Kallet) who have enriched my thinking and writing and provided me with excellent feedback and, in some cases, nurturing. I've been working almost non-stop and hope to have another manuscript ready to send out by the end of this year.
Our thanks to KB for taking the time to answer a few questions and share her work. Read her poems "Darkness Weaves the Hours," "Blood Summer," and "Gathering Dreams for Sleep" here: www.sequestrum.org/poetry-by-kb-ballentine.
___________________________________
KB Ballentine has a M.A. in Writing and a M.F.A. in Creative Writing, Poetry. Her latest collection, The Perfume of Leaving, has just been awarded the 2016 Blue Light Press Book Award and will be published this summer.