"Yoked," "Dry Dock, " and "The Douglas Fir Leans Toward the House and I Pretend It Doesn't" by Lynn Otto appeared in Issue 10 and can be read here.

Tell us a little about these poems.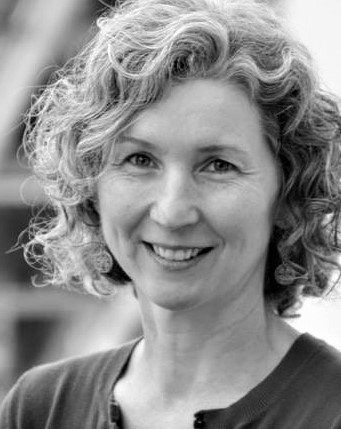 I wrote "Yoked" for my husband on his birthday. I was trying to write a love poem, which I find difficult, even though I love him. How the oxen got in there I do not know! But there they were, plodding along, and I liked them, and, fortunately, my husband did too.
"Dry Dock" began with a photo of a ship in a bottle. I asked myself, "How might the people who touched this thing feel about it?" "The Douglas Fir Leans Toward the House and I Pretend It Doesn't" used to be three times as long. It needed a lot of trimming and rearranging.
What was the most difficult part of these particular pieces?
Dealing with the facts. My first draft of "Yoked" had a male and female ox yoked together. A little research revealed my error—such a pairing is rarely done. So I had to revise. I also did some post-first-draft research for "Dry Dock." Ships in bottles are not made "with a chopstick and a very long tweezer." But it seemed right that the wife in the poem was misinforming the admirers, so I let the line stand. As for "The Douglas Fir Leans Toward the House . . . ," the fact is that it does.
Recommend a book for us which was published within the last decade.
Poetry: Joanna Klink's Excerpts from a Secret Prophecy (Penguin, 2015)
About poetry: Passwords Primeval: 20 American Poets in their Own Words, ed. Tony Leuzzi (BOA Editions, 2012)
If you could have a drink with any living author, who would it be? Why?
Anne Carson, because I am smitten with her book Glass, Irony and God (New Directions Books, 1995) every time I read it. She's intelligent and bold, and I'd love to talk with her about the voices of women.
What are you working on now? What's next?
I've been working on a book-length collection that explores the tension between familial duty/cohesion/acceptance and individual identity, and I'm beginning to send it out. It's hard to say what's next—I'm getting some glimpses of ideas for a longer poem.
Our thanks to Lynn for taking the time to answer a few questions and share her work. Read "Yoked," "Dry Dock, " and "The Douglas Fir Leans Toward the House and I Pretend It Doesn't" here: www.sequestrum.org/poetry-by-lynn-otto.
____________________________________
Lynn Otto is a freelance copy editor and webinar instructor. Recent and forthcoming publications include poems in Compose, Driftwood Press, Eyedrum Periodically, Hartskill Review, and Raleigh Review. She holds an MFA from Portland State University and calls Oregon home.