"Romans 8:13" by Madison Dorsey appeared in Issue 15 and can be read here.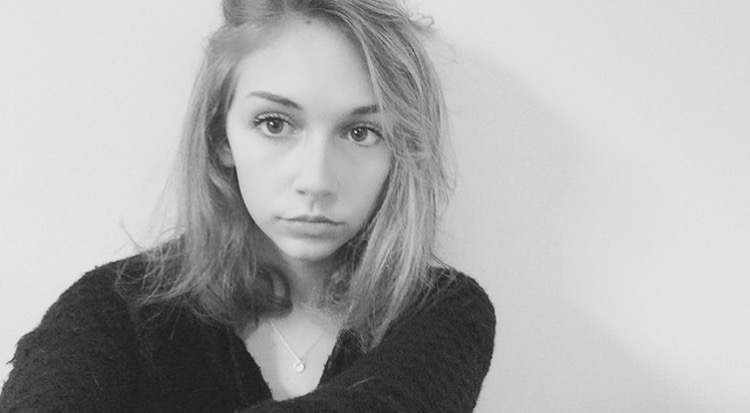 We'd love to hear more about "Romans 8:13."
This piece is about my brother, Ryan that passed away. I wrote this poem as a homage to my parent's strength and also as a means to show that even though his earthly body is not with us, I want him to have every opportunity I have. I want him to live through me.
My favorite element of the piece is the fact that the first line of each stanza comes from the bible verse "Romans 8:13". I remember looking it up just to see what the verse was because my brother's birthday was August 13th and I was so amazed that the verse fit so well. It seemed meant to be.
What was the most difficult part of this poem?
I think the most difficult part of this poem was and still is just coming to terms with the fact that this is my story as much as it is my brother's and my parent's and that I have a right to these feelings. I care a lot about this poem, so I can safely say I have worked harder on this one than anything I've ever written. I always felt that it had to be perfect. It isn't, but I've gotten to a point where I recognize that the story behind it isn't perfect and the people in it aren't either, so why should the piece be perfect?
 Recommend a book for us which was published within the last decade.
I was recently introduced to Mindy Nettifee's poetry, so I really reccommend her collection, Rise of the Trust Fall. Her poetry is so raw (often very witty and funny) and you can tell each poem is a part of her, because of the specificity in every poem, but I also find myself somewhere in each of her pieces.
I also want to reccommend Kaveh Akbar's new chapbook Portrait of the Alcoholic. I got to meet him when I visited Dodge Poetry Festival in Newark and after hearing him perform his piece, "Some Boys aren't Born they Bubble", I wanted to hear more of his beautifully abstract and metaphorical poetry.
If you could have a drink with any living author, who would it be? Why?
I'm not old enough to drink, but if we're talking coffee or coke, then I would have to say Li-Young Lee. He was at the festival I went to as well, and I've always loved his poem "From Blossoms", but I really fell in love with his poetry after hearing him read and getting to listen to him talk about poetry. His poetry seems to be really rooted in a single moment or feeling, but they hold a lot of sprawling complex emotion and thought and it's the same when he talks. He's the kind of person I would want to have conversations about the universe with.
What are you working on now? What's next?
Right now I am working on a series of poems where I explore my Norwegian heritage. Most of my family is from Norway and I take great pride in that side of me, but I realized I had written very few poems about those ideals and the culture that I have adopted into my life.
In terms of what's next in the long run, I am starting my college career at Jacksonville University, where I hope to continue developing and cultivating my connection to poetry and creative writing.
Our thanks to Madison for sharing her work and taking the time to answer a few questions. Read her poem, "Romans 8:13," here: https://www.sequestrum.org/romans-813-by-madison-dorsey.
___________________________________
Madison Dorsey is a sophomore studying at Jacksonville University with a major in Communication Sciences and Disorders. She has previously worked as the Poetry Editor and Community Engagement Manager at
Élan,
an international student literary magazine.
 Dorsey's fiction and poetry have also appeared in 
Élan
,
The Aquarian
, and placed in the top three in the Young Authors Competition with Columbia College in Chicago. Dorsey wants to thank her parents and her teachers, Ms. Flaisig and Mrs. Melanson for all giving her the space to cultivate her voice. She is very excited to have her work in 
Sequestrum 
and to have this poem among such a high caliber of art.