"Over at Four" a short story by Patrick St. Amand, appeared in Issue 19 and can be read here.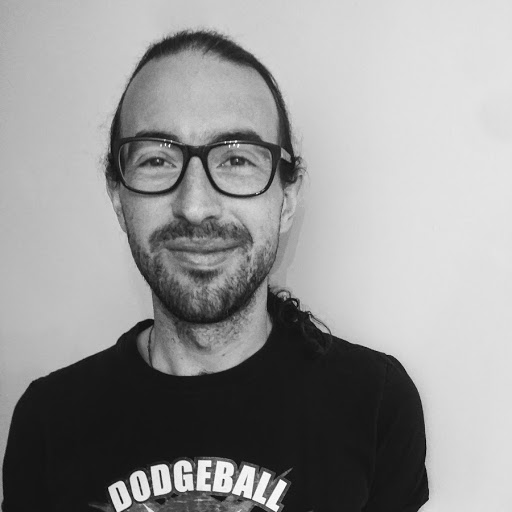 We'd love to hear more about this story.
I guess this piece came from crushing different ideas into one another to make, what I hope, is a coherent story. It started straying at parts (at one point I had an idea of the narrator stopping at a vigil to meet with his sister, or something like that) but the story slowly turned into what it is. It is part personal critique of myself, part personal critique on ideas I hear, and more or less a gross over exaggeration of some attitudes I see in others.
What was the most difficult part of writing "Over at Four?"
The most difficult part was synthesizing the different ideas into a coherent story. I knew that I wanted him to vomit, but I wasn't sure why. Then the cathartic act came to me. But what would that bring to Derek? In a world as perverse as the one he lives in, something like that seemed like it would make sense. Trying to blend all of that, with the backdrop of a man trying to help his son go to a birthday party, proved to be a challenge.
Recommend a book published within the last decade.
I read the book 1Q84 written by Haruki Murakami some years back and I still think about it often. It is an investment of attention and time, but I would argue that the attention and time are certainly worth it. I love stories in which you willingly suspend disbelief and yet believe in the world that is laid out before you. It envelops you.
If you could have a drink with any living author, who would it be? Why?
I don't really know who I'd want to have a beer with. There are a few writers that come to mind, but I would just want to talk about their works, and that could get old quickly for them. Maybe George Saunders? He writes wicked stories and he also wrote a commencement address about being kind. So he'll probably be patient with me.
What are you working on now? What's next?
I'm working on a few short stories. Most of which I'm pretty sure are not worth mentioning. Other than that, just enjoying time with my family.
Our thanks to Patrick for taking the time to answer a few questions and share his work. Read Patrick story, "Over at Four," here: https://www.sequestrum.org/fiction-over-at-four.
___________________________________