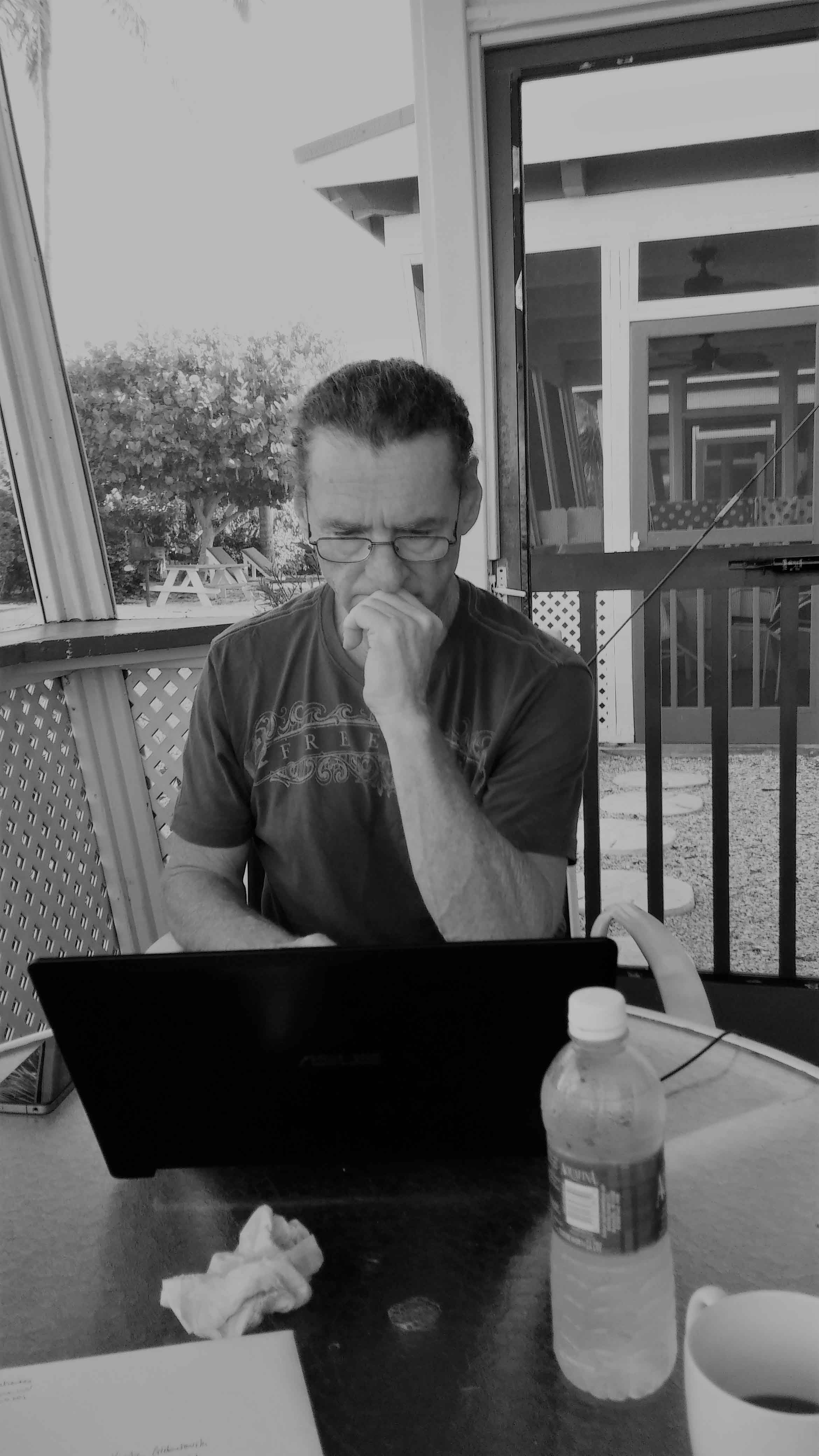 Richard Schmitt's short story, "Living Among Strangers" appeared in Issue 13 and can be read here.
We'd love to hear a little more about "Living Among Strangers."
"Living Among Strangers" sprung from local lore I heard while living in Sarasota in a neighborhood built on the old Ringling winter quarters. Of a place that once was a metropolis of exotica for half a century only a tiny "circus city" trailer park remains today. What's there instead is a thousand acres of cheaply constructed Florida ranch houses thrown-up-and-sold in a matter of months. As the house I lived in settled and cracked I found it impossible not to imagine and speculate about what had gone on before, about the past usurped, about what lay beneath us. The fat lady in the boxcar is, of course, made up, but, I'd heard a story somewhere along the line of what a big mess it is when an elephant happens to die in a boxcar on a train run between towns. This is uncommon but it does happen. Suffice to say a chainsaw is involved. I didn't want to go that route but the seeds were sown.
What was the most difficult part of this story?
As always, getting genuine human emotion to show up on a piece of paper is almost impossible.
Recommend a book for us which was published within the last decade.
Well, Allison Bechel's FUN HOME, was one of my favorites from the last decade, but I think eveybody knows that one by now. I've recently discovered MY RADIO RADIO, Jessie van Eerden's second novel. She writes like no one else. Here's a great review of My Radio Radio:  http://www.newpages.com/book-reviews/my-radio-radio
If you could have a drink with any living author, who would it be? Why?
Since I've currently quit drinking it would be with a writer who has currently quit drinking. Maybe George Singleton if his quitting is current because George is great company in any state, and let's face it, most writers are in person less engaging than their books.
What are you working on now? What's next?
Short stories. I've also been writing more nonfiction than ever before, although I don't get the same rush of satisfaction out of it. I find nonfiction somewhat like a fragile neighborhood built atop great mysteries.
Our thanks to Richard for taking the time to answer a few questions and share his work. Read "Living Among Strangers" here: https://www.sequestrum.org/living-among-strangers.
___________________________________
Richard Schmitt has published fiction and nonfiction in Arts & Letters, The Best American Essays, Blackbird, The Gettysburg Review, Gulf Coast, The North American Review, Puerto del Sol, Shenandoah and other places. Schmitt is the author of The Aerialist, a novel (Harcourt 2001).