The poems "A Girl Sings Into A Well," "For a Moment," and "Sending a Book to a Boy" by Sara Ryan appeared in Issue 16 and can be read here.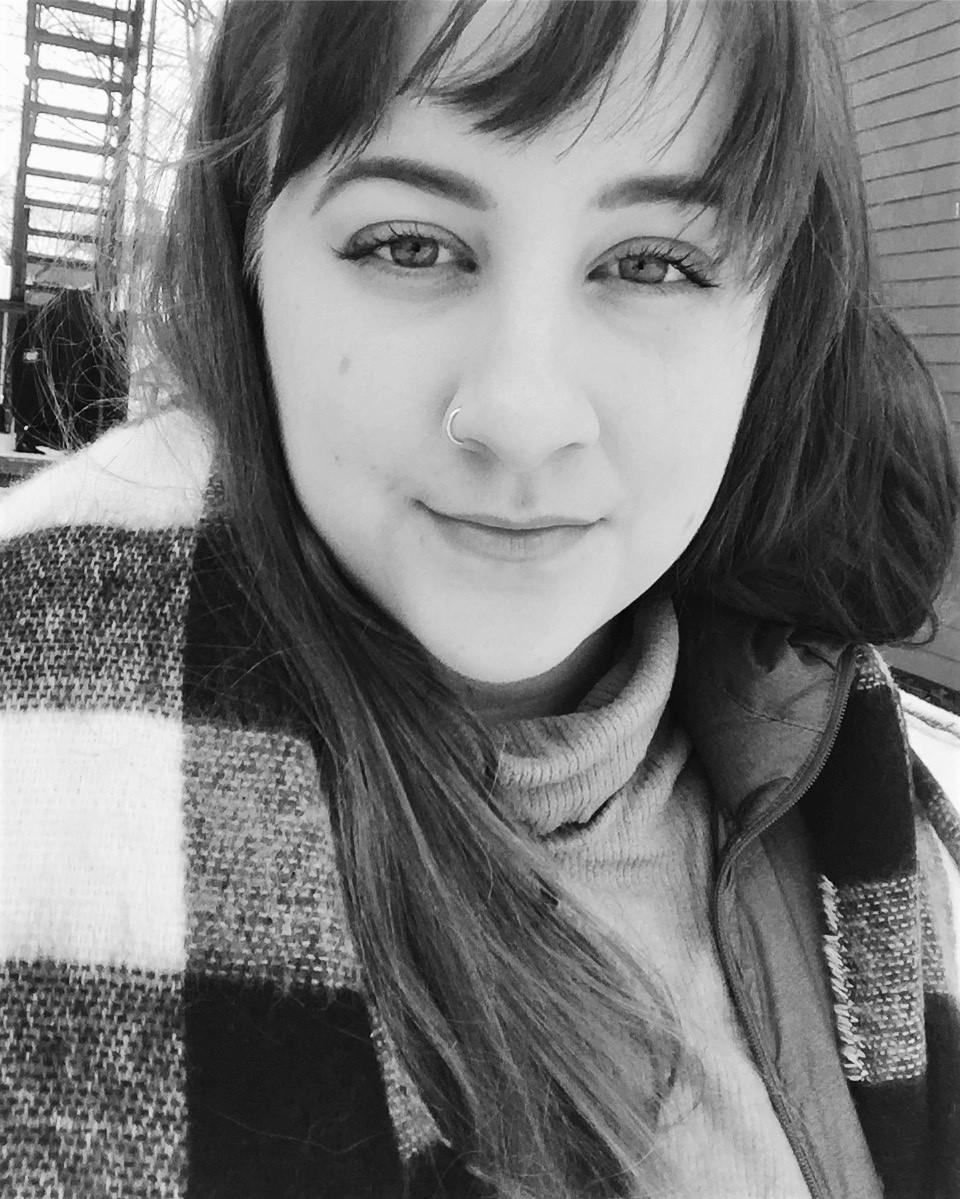 We'd love to hear more about "For a Moment."
"For a Moment" is about visiting my parents' home and, while waiting to print my plane ticket, seeing a photograph of my grandmother that I had never seen before. I never met my grandmother; she died before I was born. I am named after her, and therefore feel a kind of spiritual connection to her. The picture must be from the 50s, and she just looked so dynamic. So vibrant. I found myself trying to take a picture of the picture and feeling as though I couldn't truly capture her. That's where this poem came from. Me, sitting in the office, clicking away on my phone, and exasperatedly giving up.
What was the most difficult part of writing this poem?
I had a difficult time trying to connect, textually, with a woman who I had never met. I know her from the stories I have heard, but I have never imagined what we would do or talk about if we met, or how we would interact. Reconstructing that impossibility was exciting and strange, and was something I really wrestled with in my writing of the poem.
Recommend a book for us which was published within the last decade.
I have really enjoyed reading "A Bestiary" by Lily Hoang (CSU Poetry Center, 2016). It is a fragmented collection of essays that are deeply personal, lyric and brave. It is a strange, jarring and honest book.
If you could have a drink with any living author, who would it be? Why?
I would love to have a drink with Maggie Nelson. I love the way her writing shuffled between the boundaries of poetry and essay. Her work has challenged me to think about essay as poetry, and poetry as essay. This challenge of the hybrid form really fascinates me and is something that I want to explore more.
What are you working on now? What's next?
I am starting my third and final year of my MFA at Northern Michigan University. This means I am writing "The Thesis" and am sorting and ordering and sifting through the hundreds of poems I have written during my time here. I am also applying to Creative Writing PhDs and widely submitting various chapbook manuscripts.
Our thanks to Sara for taking the time to answer a few questions and share her work. Read Sara's poems "A Girl Sings Into A Well," "For a Moment," and "Sending a Book to a Boy" here: https://www.sequestrum.org/poetry-from-sara-ryan.
___________________________________
Sara Ryan is a third-year poetry MFA candidate at Northern Michigan University and an associate poetry editor for Passages North. Her work has been published in or is forthcoming from Tinderbox, Slice Magazine, New South, Third Coast, Fairy Tale Review, The Blueshift Journal, Yemassee, Third Point Press and others. Her chapbook, but pink but want but blue, was a finalist in the Slapering Hol Press 2017 Chapbook Competition.