"Center Region," "Dance," "Poetry," and "ŚŪNYATĀ" by Timothy Lavenz appeared in Issue 25 and can be read here.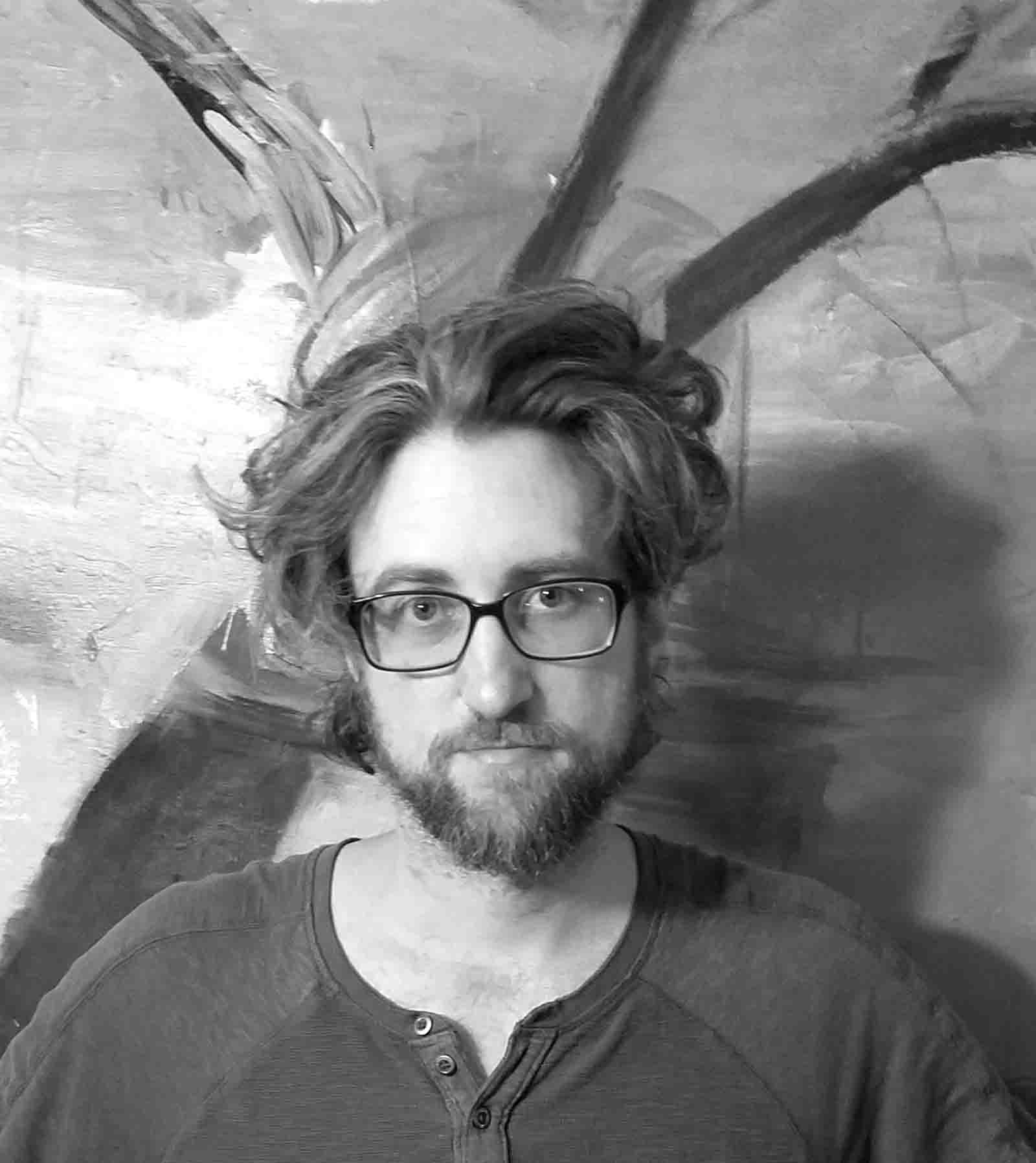 We'd love to hear more about this set of poetry.
At the time, I was trying to set a course by breaking language, to understand what poetry was for me, what it could do. These poems articulate elements of the course – the central energy of inwardness exposed; the dance of death in verbalized stones of verse; poetry as textile woven lovingly from abyssal wounds; and how the salvation found in writing is other-directed after all.
What was the most difficult part in writing these particular pieces?
Balancing the mixture of broken language or nonsense with meaning or message. I wanted the poems to resist transparent communication without falling into total opaqueness. Finding the right mix of blindness and clarity, withdrawal and appeal, abstraction and landscape, obliteration of self and power of voice. To thread these needles with strings that don't exist.
Recommend a book for us which was published within the last decade.
Pascal Quignard's The Silent Crossing, a hybrid of aphorisms, philosophical reflections, historical anecdotes, and short stories which are all dark, clever, twisted, and touching. He meditates on the sacred communication of literature, questions of suicide and birth, and the power of writing against society. Quignard inspires with the freedom of his form. He is not limited by genre but has invented his own.
If you could have a drink with any living author, who would it be? Why?
Probably wouldn't want to drink, but I would love to sit and talk with Christian Wiman. His book He Held Radical Light resonates strongly with my own interest in connecting spiritual faith and prayer with poetry. Wiman and I are also cancer survivors. I am very touched by his sensibility and, aside from picking his brain about poetry, would be honored to share ideas and experiences with him.
What are you working on now? What's next?
Finding homes for my poetry manuscripts Kindling and Tumble Thus, as well as Quignard's La Réponse à Lord Chandos, which I have almost completed co-translating with Stephanie Boulard. I continue to write for a future book of poetry, Chipper Rabbit. But my main work these days is on a science-fiction novel, tentatively titled Featherpath to Heaven. It's about a young boy who loses his father, gets caught up in a terrorist plot and is jailed, later becomes a writer who exposes the lies of society and reinterprets scripture, and eventually dies at the hands of the government, who do not want his works of truth publicized.
Our thanks to Lavenz for taking the time to answer a few questions and share his work. Read Timothy's poems "Center Region," "Dance," "Poetry," and "ŚŪNYATĀ" here: https://www.sequestrum.org/the-poetry-of-timothy-lavenz.

___________________________________
Timothy Lavenz is an independent writer and translator whose journeys in the word can be traced at fragilekeys.com. He earned his B.A. in creative writing and philosophy from the University of Iowa and his M.A. from the European Graduate School. His critical essays on literature appear in Kunst und Kirche and Oraxiom. Innerving the ghosts of language is his thing. He frees moths.