"Osteosarcoma: A Love Poem," "Grace Lesson," and "Manners of The Flesh" by Yvonne Zipter appeared in Issue 18 and can be read here.
We'd love to hear more about your poem, "Osteosarcoma."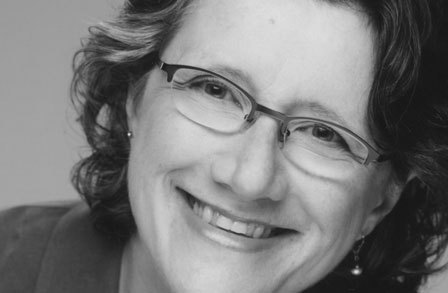 My intent, in "Osteosarcoma: A Love Poem," was to write a fitting memorial for my first dog, a retired racing greyhound named Nacho, and for all of the other greyhounds I knew who had succumbed to this disease. For reasons as yet unclear to researchers, long-boned dogs appear especially susceptible to osteosarcoma. That fact gave me a point of focus for my love and grief—a place to seek metaphors for the beauty and elegance of these sweet dogs.
What was the most difficult part of that poem?
The hardest part of writing "Osteosarcoma: A Love Poem" was keeping the piece from becoming merely sentimental. Being able to think about one element of my dog's anatomy allowed me to be specific in my language and gave me enough distance to write about my feelings for him in concrete terms. Without that tool, the poem would have been unfocused at best, I suspect.
Recommend a book for us which was published within the last decade.
I am an inveterate buyer of poetry books, and there have been many collections in the past decade or so that I've admired. But one that really moved me, in particular, is Derrick Austin's Trouble the Water, in which Austin deftly interweaves history, art, love, nature, politics, and a dozen other things with crisp, original language and images. As first books go, this one was outstanding and beautiful.
If you could have a drink with any living author, who would it be? Why?
I struggled with this one since there are so many poets whose work I admire, but the first two that came to mind were Natasha Trethewey and Robert Wrigley, whose poems have inspired me and taught me a great deal about craft. Because I once had the opportunity to speak briefly with Natasha Trethewey, I decided I'd want to have a drink with Robert Wrigley, to thank him for his kind mentorship-from-afar over the years and to talk shop with him.
What are you working on now? What's next?
My most pressing poetry project is to discover a felicitous arrangement of my poems for a collection. My poetry manuscript(s) have several times been finalists or semifinalists for poetry contests but can't seem to make the leap to contest winner. My hope is that by ordering a group of poems in a way that feels organic I can create a book that's a standout and worthy of publication.
Our thanks to Yvonne for taking the time to answer a few questions and share her work. Read Yvonne's poems "Osteosarcoma: A Love Poem," "Grace Lesson," and "Manners of The Flesh" here: https://www.sequestrum.org/poetry-by-yvonne-zipter.
___________________________________
Yvonne Zipter is the author of the chapbook Like Some Bookie God and a full-length collection, The Patience of Metal. Her poems have appeared in such periodicals as Poetry, Calyx, Crab Orchard Review, Metronome of Aptekarsky Ostrov (Russia), Bellingham Review, and Spoon River Poetry Review, as well as several anthologies. She is the recipient of a fellowship to the Summer Literary Seminar in St. Petersburg, Russia, and an Illinois Arts Council Literary Award for the poem "Grace Lesson." She has also published two nonfiction books, short fiction, and essays. She married her long-time partner, Kathy Forde, in 2014.