A place can haunt us. It can inspire us. A place can surprise and delight and despair. In short, we're expecting stories and poetry which couldn't exist outside its "place." Whether that place is rural or urban, natural or constructed, real or imagined makes little difference. Point to your passion on a map, and we'll follow. As always, wow us. Thrill us. Never bore us. We're eager to read your best. Deadline 6/15/21.
When ready to submit, please use our online submission system.
What We Publish:
Fiction: Submissions should generally not exceed twelve thousand* (12,000) words.
Creative Nonfiction: Submissions should generally not exceed twelve thousand* (12,000) words. All genres of nonfiction (articles, reviews, memoirs, personal essay, cross-genre, etc.) are acceptable, though we rarely publish scholarly essays or literary criticism.
Poetry: We like our poetry short. Submissions should be no more than thirty-five* (35) lines. Maximum four (4) poems per submission.
*Length guidelines are just that: guidelines. Pieces exceeding these limits will be considered but generally have a harder time being published. If your work is outstanding, we'll make room for it.
A Note on Themed Submissions:
Themed submissions are considered alongside our general submission pool. Themed submissions are not contests resulting in a predetermined minimum or maximum number of publications (we hate turning good writing away for the sake of contest rules). Any piece which is a good fit will be published in Sequestrum and is subject to standard rights and payment as outlined on our submission guidelines. Selected pieces are not published as a batch or part of a "themed" issue but are instead proudly displayed right alongside every other Sequestrum publication. We implement deadlines to transition between calls, with roughly four themes per year. Multiple and simultaneous submissions allowed. Our standard reading fee and free subscriber submission rules apply.
We're trying to keep things simple. Themed submissions are a call for the sort of writing we're hungry to read. As our tastes change, so will our themes. We're hoping to be surprised. We're hoping to find exactly the stories and poems we're looking for. We're hoping to fall in love with writing we never realized we needed.
Send away. We're eager to read your best.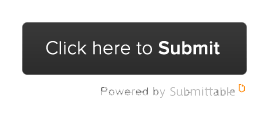 Not the theme you were hoping for? No problem. We accept unthemed submissions following our general submission guidelines.
Publication Rights: We publish only previously unpublished work (unless otherwise stated). If we select your submission for publication, you grant us First Internet Publishing Rights and Exclusive Rights for the first three months your work appears with Sequestrum. Rights include Nonexclusive Archival Rights: We archive all published work indefinitely in our online archives. At the time of publication, all other rights revert to the author. If your work is republished elsewhere, credit Sequestrum as original publisher.
Payment: We believe good writing deserves recognition and offer a small cash honorarium of $20 for all writers we publish. In addition, all contributors receive a complimentary 6 month subscription redeemable at any time after acceptance.
Deadlines: Sequestrum occasionally closes general submissions to finalize upcoming issues, catch up on reading, keep our eyes from bleeding, etc. Subscribe to our newsletter for updates: https://www.sequestrum.org/submission-updates.