"Tonight, I Think I'll Drive the Mail Truck Home;" "Between a Rock and a Hard Place;" and "Got Lucky" by Brad Rose appeared in Issue 20 and can be read here.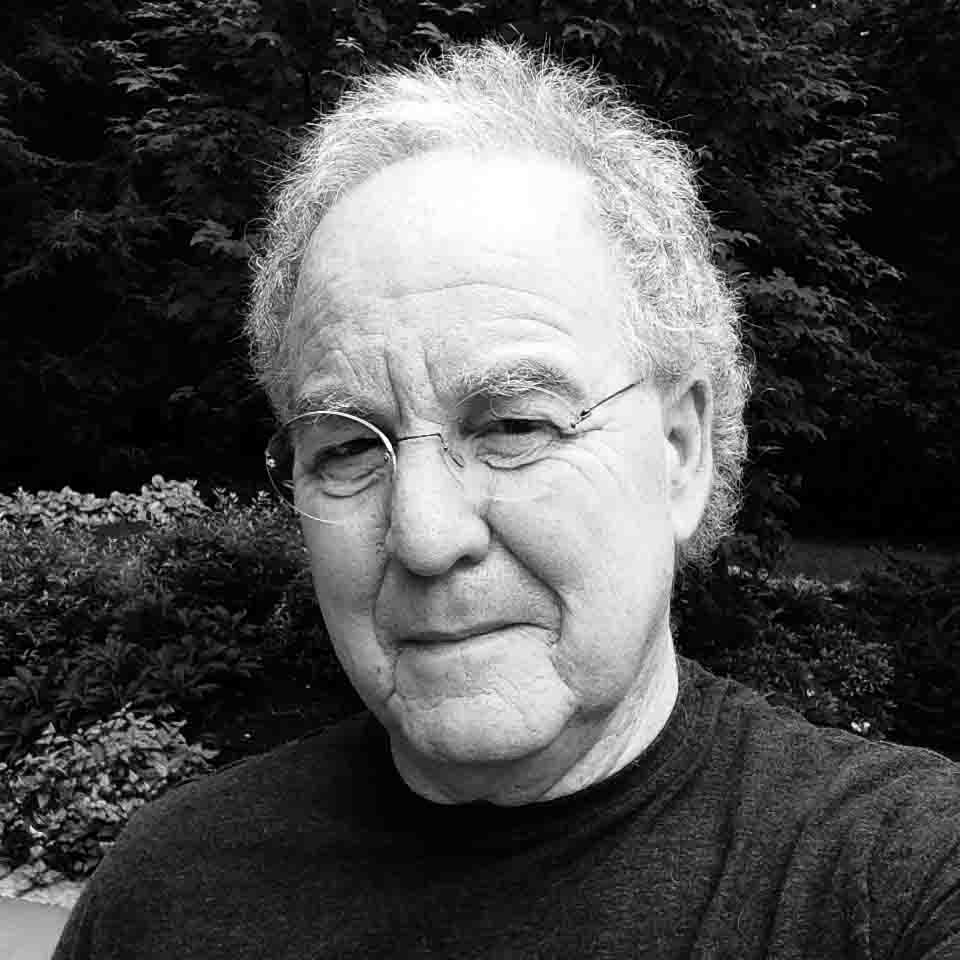 We'd love to hear more about this set. 
Each of these is a persona, prose poem.  Most of my recent work has been in the prose poem/hybrid genre. These poems all have a central character, with a unified voice. Although these characters are pretty "loosely configured," but despite their somewhat "derailed" monologues, each tells, or attempts to tell some truth; at least that's my intention.  I'm interested in the ways that language creates characters, as much as characters create, or enact, language. While these pieces may appear wandering and impromptu, they usually are the result of several drafts—they involve a lot weeding and winnowing. Orson Wells said, "The eloquence of the cinema is created on the cutting room floor."
What was the most difficult aspect of writing this set of poetry?
My poems begin with language—usually one or two disparate lines I've written down here and there—and then employ a fairly free associative process. I write to discover what characters have to say and what they observe about the world. While the charters do most of the "heavy lifting," each of these pieces requires oversight and the expression of authorial intention. The most difficult, and in fact, rewarding, aspect of writing, is living with the uncertainty of where the accreting sentences will take me. Each time I begin writing, I literally have no idea where the poem will go. That's both daunting and exhilarating.  Derek Walcot once observed, "If you know what you are going to write when you're writing a poem, it's going to be average."
Recommend a book for us which was published within the last decade.
David Lehman's anthology Great American Prose Poems is indispensable, but it's older than a decade.  John Ashbery's most recent books, Quick Question, Commotion of the Birds, and Breezeway are each filled with liberating genious—although I think Ashbery is an acquired taste. I love Heather Crystal's work: The Trees, The Trees, and What is Amazing are both wonderful.  New Micro Fiction: Exceptionally Short Fiction, edited by James Thomas and Robert Scotelaro is filled will breathtaking and enviable examples of micro fiction.
If you could have a drink with any living author, who would it be? Why?
I don't know if he would drink with me, and I'm not sure this is going to be well received, but if it were possible to revivify him, I'd love to have a drink—but only one—with Hemingway.  His use of plain spoken, relatively unadorned speech has been such a powerful influence on modern literature, and on my own writing. He wasn't a very good poet, but that said, the unembellished, sparse, indeed, austere sentences of this novels and short stories were hugely important for American literature.  
What are you working on now? What's next?  
I have two collections of predominately prose poems, Momentary Turbulence and WordinEdgewise, forthcoming from Cervena Barva press. I have another collection called de/tonations forthcoming from Nixes Mate. I'm currently working on a prose poem collection provisionally called Magnetic Subtraction.  Later this year, my unbelievably brief micro-fiction story, "Desert Motel" will appear in the anthology Best Microfiction 2019.
Our thanks to Brad for taking the time to answer a few questions and share his work. Read Rose's poems"Tonight, I Think I'll Drive the Mail Truck Home;" "Between a Rock and a Hard Place;" and "Got Lucky" here: https://www.sequestrum.org/three-poems-by-brad-rose.
___________________________________
Brad Rose was born and raised in Los Angeles and lives in Boston. He is the author of a collection of poetry and flash fiction, Pink X-Ray (Big Table Publishing, http://pinkx-ray.com and Amazon.com.) His two new books of poems, Momentary Turbulence and WordinEdgeWise, are forthcoming from Cervena Barva Press. Brad is also the author of five chapbooks of poetry and flash fiction, Democracy of Secrets, Coyotes Circle the Party Store, Dancing School Nerves, An Evil Twin is Always in Good Company, and Away with Words. Three times nominated for a Pushcart Prize, and once nominated for Best of the Net Anthology, Brad's poetry and micro fiction have appeared in, The American Journal of Poetry, The Los Angeles Times, The Potomac, Folio, decomP, Lunch Ticket, The Baltimore Review, Posit, The Midwest Quarterly, Right Hand Pointing, and other publications. Brad's blog is: http://bradrosepoetry.com/blog/ and his website is: www.bradrosepoetry.com. Selected readings can be heard at: https://soundcloud.com/bradrose1