CLOSED
Page maintained for archival purposes.
submit here: https://www.sequestrum.org/submissions.
Every issue of Sequestrum features the best creative writing of today. And once a year, our Editor's Reprint Award features the best creative writing of yesterday.
The way we see it, the start of every publication cycle sends scores of outstanding writing from yesteryear to the literary wayside. (Not everyone so thoughtfully offers up their complete archives at pay-what-you-can rates.) An ever-expanding swamp of forgotten literature is the nature of the beast we call publishing, but it's an imbalance we aim to help correct. Past finalists came from name-brand publications and journals long defunct and upstart gems on the rise. And that's the way we like it. The Editor's Reprint Award features the best writing we can get our hands on. We don't know what corner of the literary world it'll come from until we read it.
Editor's Reprint Award Details:
$400 and publication in Sequestrum will be awarded to one previously published piece of fiction or nonfiction.
A minimum of one runner-up will receive $50 and publication.
Finalists listed on the site.
Doors close Monday, Dec. 9th, dependent on submission volume.

As always, our first obligation is to giving every submission the time and consideration it deserves, and we reserve the right to close doors early in order to do so.
The short and long: Get your work polished and submitted and don't dawdle about it.

Reading fee is $15.
Winners announced in August. Publication in a future issue of Sequestrum.
Regarding the original publication of a piece, there is no time frame or format (electronic or print) limitations, so long as it meets the copyright agreement with the original publisher. Many journals hold exclusive rights for between 3-6 months. Some are longer. We will be checking eligibility of finalists with original editors.
Submission Guidelines:
We will only consider submissions through our online submission manager.
Include a word count in your cover letter.
One piece per submission.
Multiple submissions allowed.
12,000 word maximum.

This is more an aesthetic taste and less a hard guideline. We rarely publish pieces longer but will consider longer lengths.

In addition to a brief bio, include the name and email address of the original publisher in your cover letter so we can confirm availability should your submission be a finalist.
We prefer our writing with plenty of tension, concise language, and genre-bending with a literary bent. For an idea of what we're after, visit our archives.
Do not include any identifying information on your manuscript, including your name or the original publisher. This information should be in your cover letter.
Happy submitting and best of luck.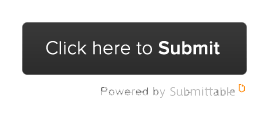 Past Results:
2018 Editor's Reprint Awards
2017 New Writer Awards
2017 Editor's Reprint Awards
2016 New Writer Awards
2016 Editor's Reprint Awards
2015 New Writer Awards
2015 Editor's Reprint Awards